EMERALD TOWNHOUSE ONE | PROJECT INFORMATION
READ ABOUT THE PROJECT BELOW THEN CLICK TO SEE THE PROJECT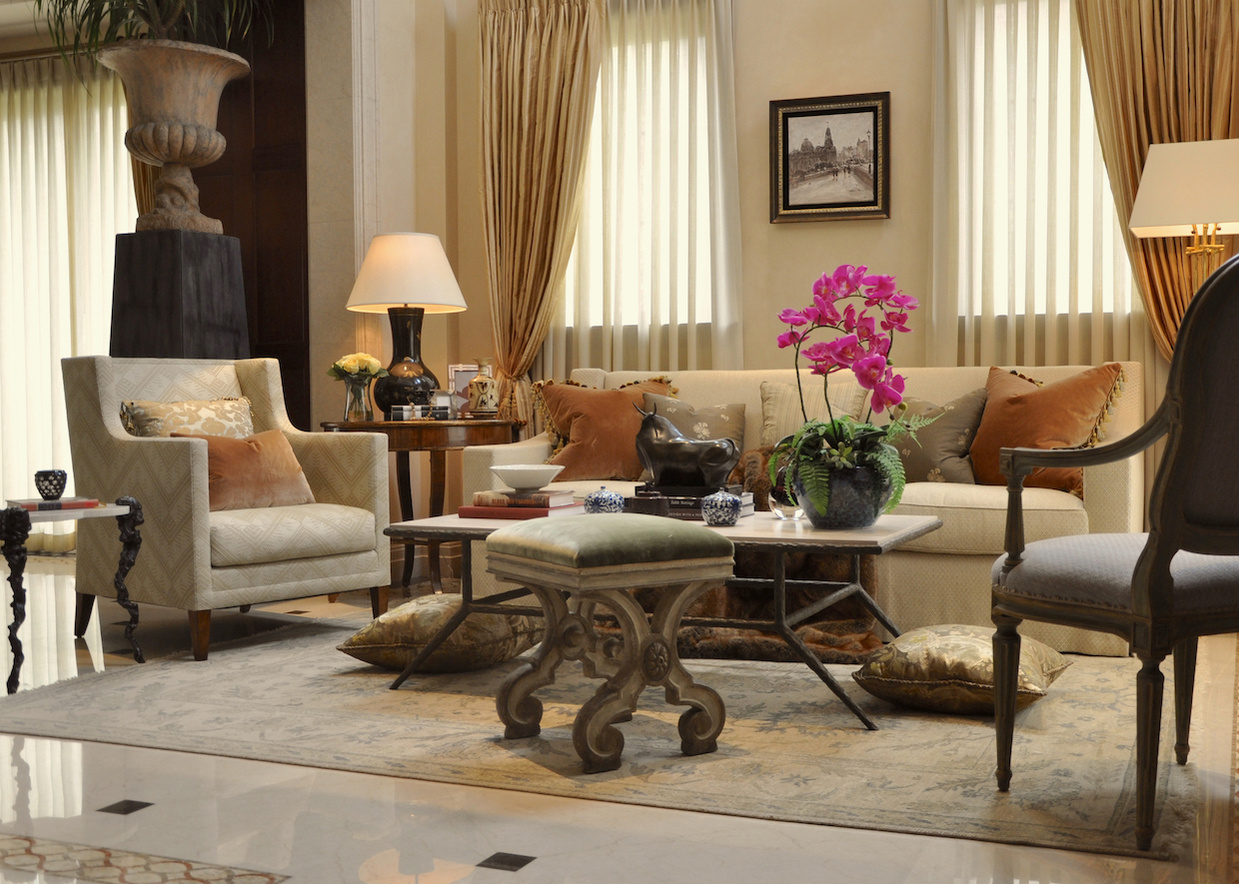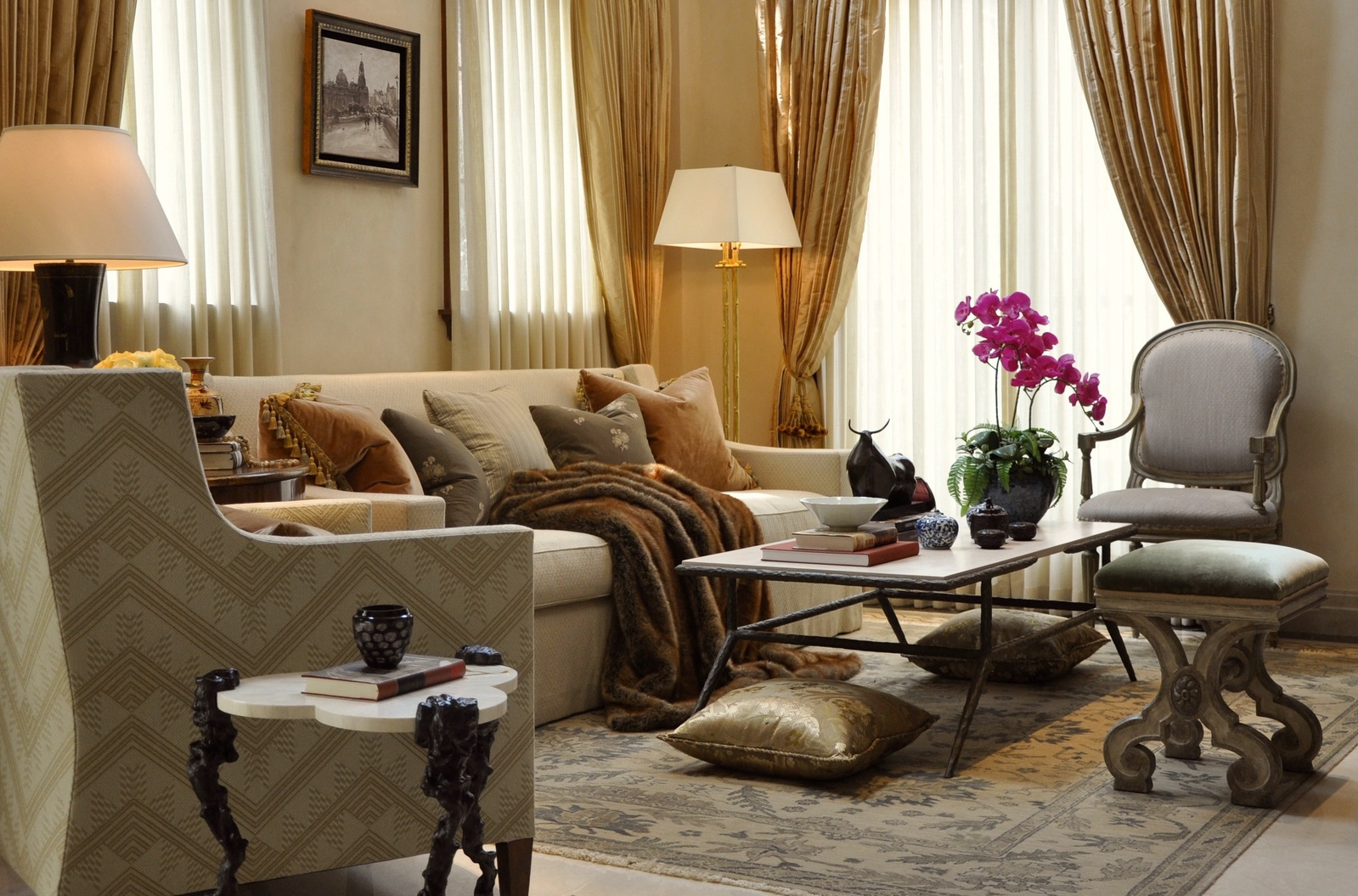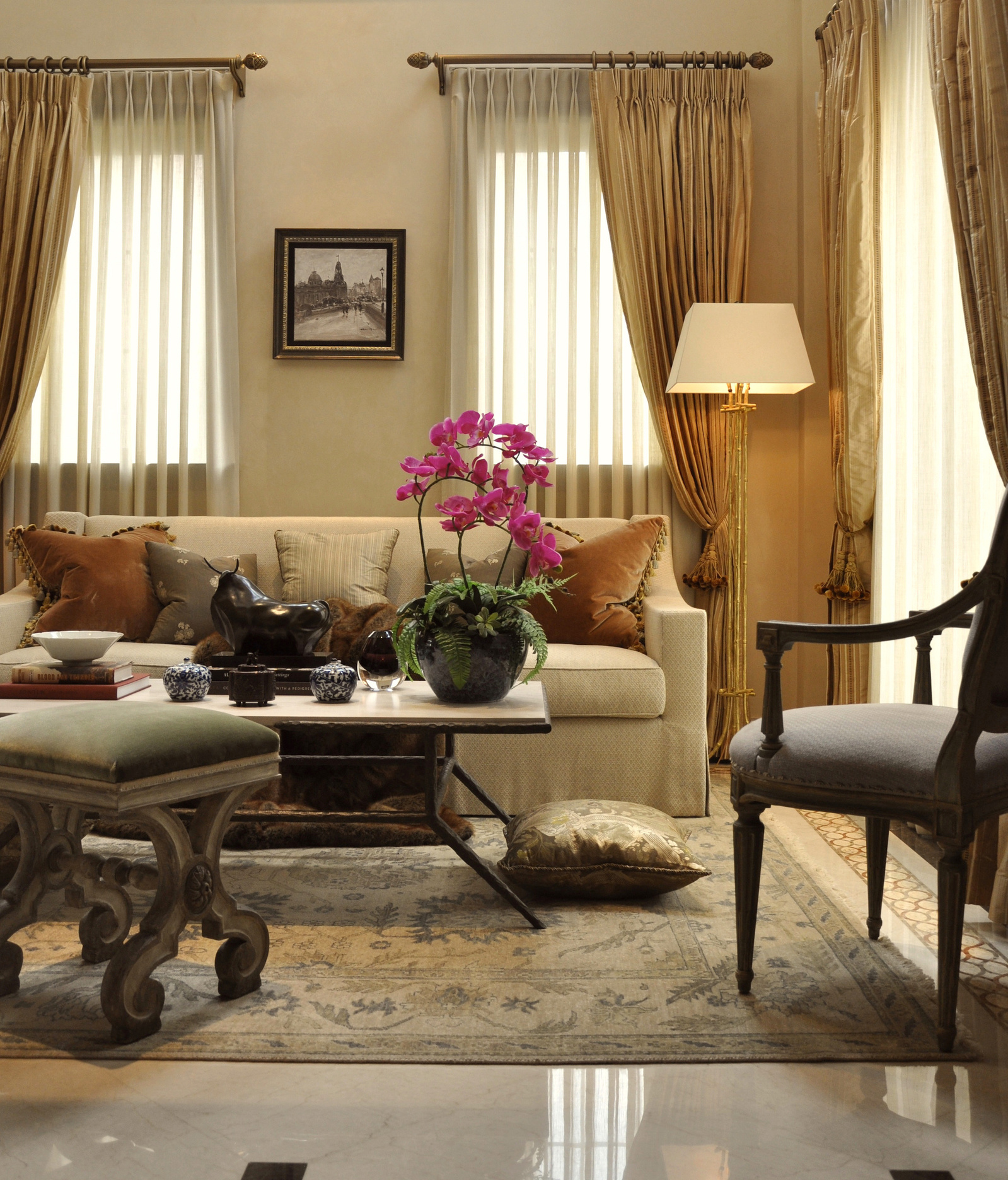 PROJECT INFORMATION.
CLIENT. SUMMERCON. HUIBAO REALTY.
TYPE OF PROJECT | RESIDENTIAL | TOWNHOUSE.
PROJECT SIZE | 400 SQ. METERS | 4, 300 SQ. FEET.
PROJECT COST | WITHHELD AT OWNERS REQUEST.
BRIEF DESCRIPTION.
FOUR FLOORS FOR A GROUND UP PROJECT.
WE WERE TASKED WITH DESIGNING TWO TOWNHOUSE UNITS. ONE MODERN IN ITS DESIGN APPROACH, AND THE OTHER A MORE TRADITIONALLY BASED STYLE, BUT STILL MAINTAINING A CLEAN AND CONTEMPORARY APPROACH TO THE ARCHITECTURAL DETAILING.
THE DESIGN FEATURES FOR THIS TRADITIONALLY BASED VERSION WENT TOWARDS A MORE FORMAL APPROACH THROUGHOUT THE UNIT. THE LIVING AND DINING ROOM WAS MORE INFLUENCED BY AN ITALIAN VILLA. VENETIAN PLASTER WALLS OFFSET BY A LIMESTONE FLOOR WITH CUSTOM DESIGNED MOSAIC INLAY FOR COLOR AND ACCENT.
WARM COLORS AND SUBTLE PATTERNS WERE USED IN THE FABRIC SELECTIONS AGAINST A MORE SUBDUED MATERIAL PALETTE FOR THE ENVELOPE OF THE SPACE. COLORS WERE IN HUES OF TAN AND PALE GREEN. AS A SPASH OF COLOR WE CHOISE THE RUST COLOR WITH BEAUTIFULLY DETAIL ACCENT PILLOWS. GOLDS STRIPED DRAPERY AND SOFT LINEN SHEERS ALLOWED A SOFT LIGHT TO GLOW THROUGH THE SPACE ADDING A SENSE OF ROMANCE.
TO ADD SCALE TO THE LIVING ROOM WE PLACED A MODERN PEDESTAL WITH AN AGED IRON PATINA FINISH AND OFSET THIS WITH A TRADITIONAL ITALIAN URN. TO COMPLIMENT THE URN IN SCALE, WE CHOSE A GOLD LEAFED MODERN FLOOR LAMP FOR ITS ABILITY TO COEXIST WITH ALL THE OTHER TRADITIONAL ELEMENTS, BUT IT WAS THIS DECO INSPIRED PIECE WHICH ADDITIONALLY COMPLIMENTED THE SPACE.
ALL OF THE OTHER SPACES IN THE TOWNHOUSE HAD THIS SAME SENSIBILITY CARRIED THROUGHOUT. A MORE ROMANTICIZED FEELING. LAYERED AND TEXTURED FINISHES WERE USED TO CREATE THE NECESSARY ATMOSPHERE. GIVING IT AN AGED AND LIVED IN FEELING. BUT STILL BEING TIMELESS.
THE TOP FLOOR OF THIS UNIT ALSO HAD THE SAME WELL APPOINTED SPA SPACE AND LOUNGE AREA. THE MASSAGE SPACE WAS TO FEEL MORE LIKE THE TYPE YOU WOULD FIND IN SOUTHEAST ASIA. WEAVED WICKER PANELS AND SAND BLASTED WOOD BEAMS SET THE MOOD.
PROGRAM REQUIREMENTS.
PRIVATE ENTRY.
POWDER ROOM.
DOUBLE HEIGHT MAIN LIVING ROOM.
DINING AREA.
LOUNGE AREA.
WESTERN KITCHEN.
PERSONAL ELEVATOR.
MEDIA | BAR AND LOUNGE ROOM.
WINE STORAGE AREA.
MASTER BEDROOM ONE WITH EN-SUITE BATHROOM AND W.I.C.
MASTER BEDROOM LOUNGE | STUDY AREA.
BEDROOM TWO.
BEDROOM THREE.
DETACHED BATHROOM.
BEDROOM FOUR WITH EN-SUITE BATHROOM.
MAIDS ROOM AND SERVICE ROOM.
DEDICATED SPA ROOM AT ROOF TOP. MASSAGE TABLE.