PRINCE HILLS DUPLEX PENTHOUSE
READ ABOUT THE PROJECT BELOW THEN CLICK TO SEE THE PROJECT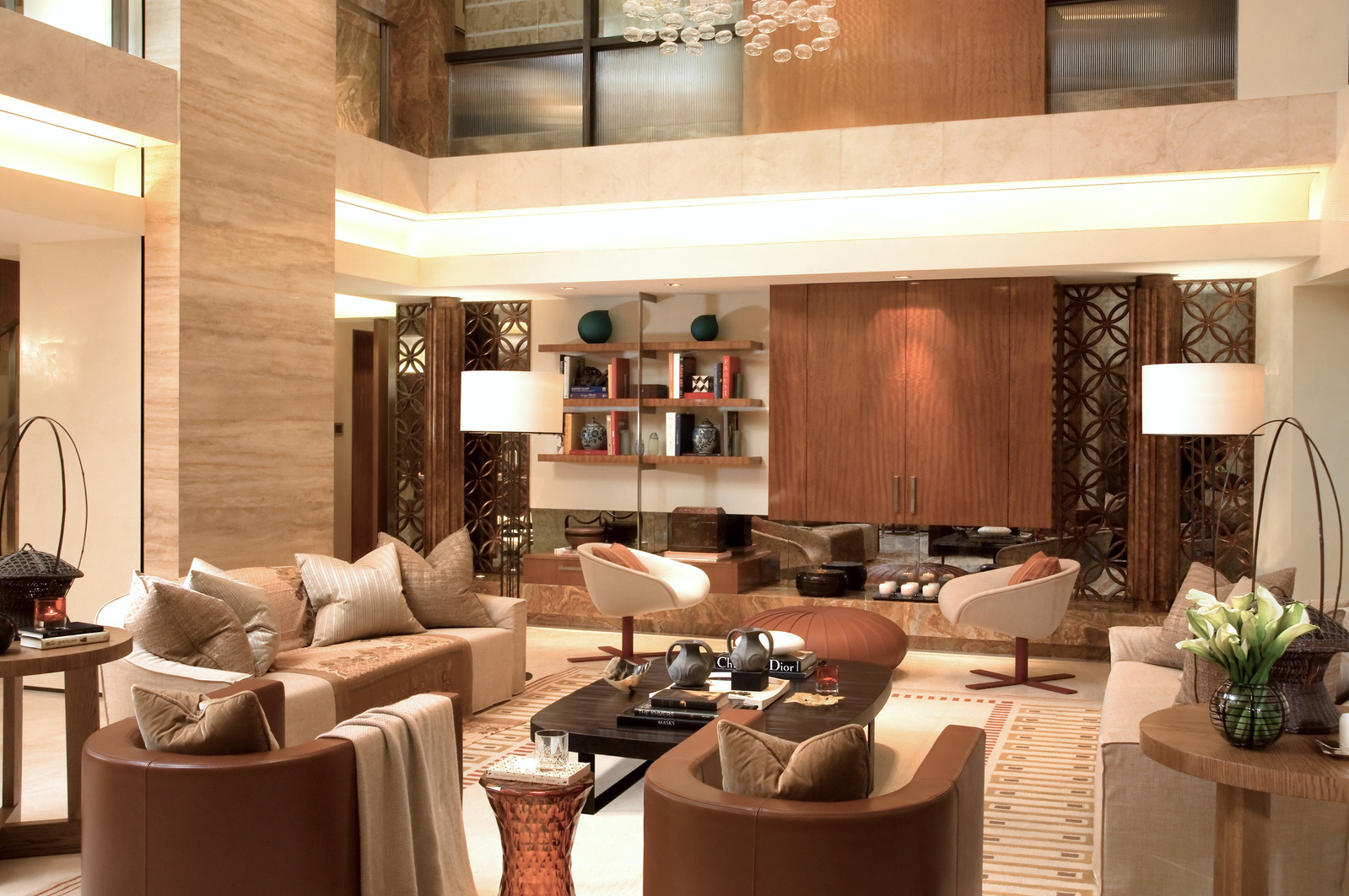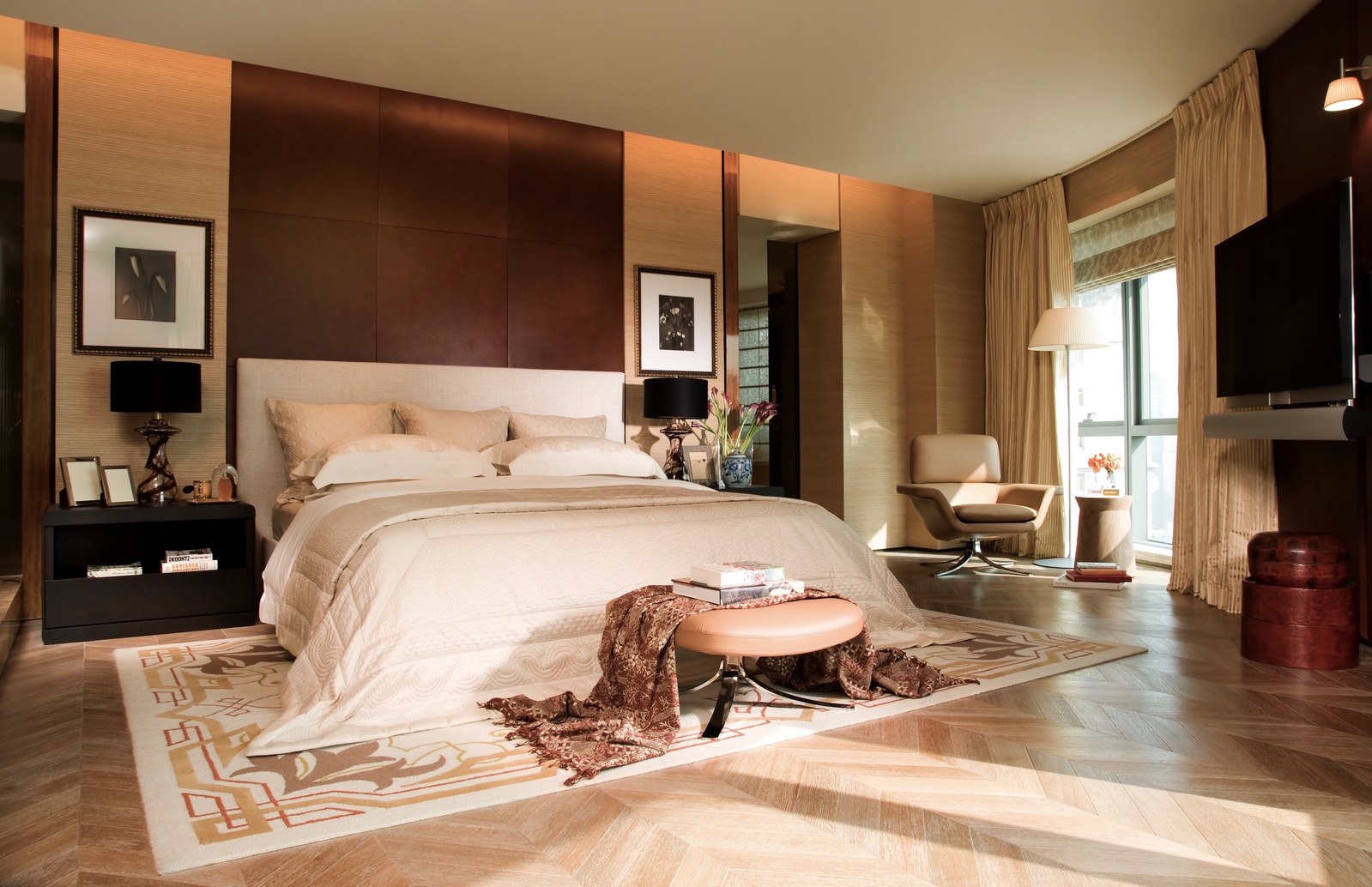 PROJECT INFORMATION.
TYPE OF PROJECT | PRIVATE RESIDENTIAL | APARTMENT BUILDING
PROJECT SIZE | 550 SQ. METERS | 5,500 SQ. FEET.
PROJECT COST | WITHHELD AT OWNERS REQUEST.
BRIEF DESCRIPTION.
THIS PROJECT WAS A VERY UNIQUE OPPORTUNITY DUE TO THE FACT IT IS A TWO STORY PENTHOUSE UNIT WITH AN ADDITIONAL ROOF GARDEN SPACE ATTACHED TO THE UNIT. THERE ARE ONLY TWO TOWERS IN THE COMPLEX AND EACH OF THE TOWERS HAVING ONLY TWO UNITS PER PENTHOUSE FLOOR. IT'S A VERY LUXURIOUS AND EXCLUSIVE RESIDENCE WITHIN THE CENTRAL PART OF THE CITY JING 'AN.
THE PROGRAM REQUIREMENTS SET FORTH BY THE CLIENT WAS TO HAVE FOUR BEDROOMS. TWO CONSISTING OF MASTER SUITES WITH ONE HAVING A PRIVATE AND ATTACHED STUDY AND TWO ADDITIONAL TYPICAL BEDROOMS. ALL BEDROOMS WERE APPOINTED WITH EN-SUITE BATHROOMS. THE UNIT ALSO CONSISTED OF A FORMAL LIVING ROOM, A FORMAL DINING ROOM, A WESTERN STYLE KITCHEN WITH A BREAKFAST AREA AND A FAMILY | MEDIA ROOM.

ENTRY FROM THE PRIVATE LIFT INTO THE UNIT ONE IMMEDIATELY EXPERIENCES THE DOUBLE HEIGHT SPACE OF THE LIVING ROOM. TO INCREASE THE EXPANSE OF VISUAL SPACE, ARCHITECTURAL VERTICAL ELEMENTS WERE COVERED IN STONE PANELS, WITH HORIZONTAL BANDS, AND WERE STACKED VERTICALLY STARTING FROM THE GROUND FLOOR TO THE CEILING ABOVE, ALLOWING THE EYE TO MOVE UPWARDS AND EXPERIENCE THE LARGE HEIGHT SCALE OF THE APARTMENT. IN ADDITION, WE ADDED A LARGE CHANDELIER OF INDIVIDUALLY BLOWN GLASS BALLS WHICH CASCADED DOWN INTO THE SPACE CREATING A HUMAN SCALING EFFECT, BUT ALSO PROVIDED A UNIQUE SCULPTURAL ELEMENT TO THE SPACE.
THE SECOND FLOOR LEVEL WAS ALSO WRAPPED IN THE SAME STONE AS THE VERTICAL COLUMN AND A LIGHT COVE WAS CREATED TO ALLOW THE FLOOR TO LOOK AS IF IT WAS FLOATING ABOVE THE GROUND FLOOR. IT WAS THE HORIZONTAL ELEMENT THAT ALLOWED THE SPACE TO ALSO LOOK VISUALLY LARGER. GLASS WAS USED AT THE MEDIA AREA RAILING TO AGAIN ALLOW THE SPACES TO BECOME PART OF EACH OTHER AND CREATE A LARGER SENSE OF SPACE. SPACE BEYOND WHAT WAS SEEN FROM THE LIVING ROOM. THE ADJACENT SECOND FLOOR MASTER BEDROOM ALSO USED A GLASS WALL FOR SEPARATION AND PRIVACY. IT ALSO PROVIDED A CONNECTION TO THE LIVING ROOM BELOW AND REINFORCING THE EXPANSION OF SPACE IDEA. THIS TOO ALLOWED FOR VISUAL CONTINUITY AND LIGHT TO FLOW THROUGH.
NATURAL STONE AND WOOD WAS USED THROUGHOUT. THE COLOR PALETTE FOR THE MATERIALS USED WAS KEPT AT A MINIMUM TO CREATE CONTINUITY WITH ALL THE SPACES, BUT IN DOING SO BECAME A VERY HARMONIOUS SPACE. FOR ACCENTS, WALLS WERE PLACED IN STRATEGIC POSITIONS TO DELINEATE A CERTAIN SPACE OR STOPPING POINT. THESE ELEMENTS WERE COVERED IN ONYX TO ENHANCE THIS POINT AND ADD ANOTHER LAYER OF LUXURY.
ALL THE FURNITURE, LIGHTING AND FABRICS USED ARE AN ECLECTIC MIX OF MODERN STYLES ACQUIRED FROM BOTH EUROPE AND AMERICA. EACH ROOM HAS ITS OWN PERSONALITY AND MORE IMPORTANTLY CONVEYING A LEVEL OF WARMTH AND LUXURY TO IT. THE USE OF WARM COLORS ALONG WITH THE LAYERING OF TEXTURES AND PATTERNS CREATED THIS TACTILE AND VISUALLY STIMULATING ATMOSPHERE.
AGAIN, BEING IN SHANGHAI, THIS APPROACH WAS IN DIRECT RESPONSE TO THE DULL, GREY SKIES PREVALENT THERE. CHINESE ART WAS COLLECTED FROM HONG KONG GALLERIES ALONG WITH A FEW OTHERS IN SHANGHAI AND USED THROUGHOUT TO INFUSE THE APARTMENT WITHA SENSE OF PLACE.
PROGRAM REQUIREMENTS.
PRIVATE ENTRY.
DOUBLE HEIGHT LIVING ROOM.
OPEN CONCEPT KITCHEN | DINING ROOM.
ISLAND TOP DINING IN KITCHEN.
MASTER BEDROOM ONE WITH EN-SUITE BATHROOM AND W.I.C.
MAIDS ROOM AND SERVICE AREA.
MAIN STAIRCASE TO ROOF TOP GARDEN.
FAMILY | MEDIA ROOM .
MASTER BEDROOM TWO.
PRIVATE STUDY.
MASTER BATHROOM TWO WITH ATTACHED W.I.C.
BEDROOM THREE WITH STUDY AREA.
BEDROOM THREE BATHROOM AND W.I.C.
BEDROOM FOUR WITH STUDY AREA.
BEDROOM FOUR BATHROOM AND W.I.C.