MR. AND MRS. SOHAT CHAIRIL RESIDENCE
READ ABOUT THE PROJECT BELOW THEN CLICK TO SEE THE PROJECT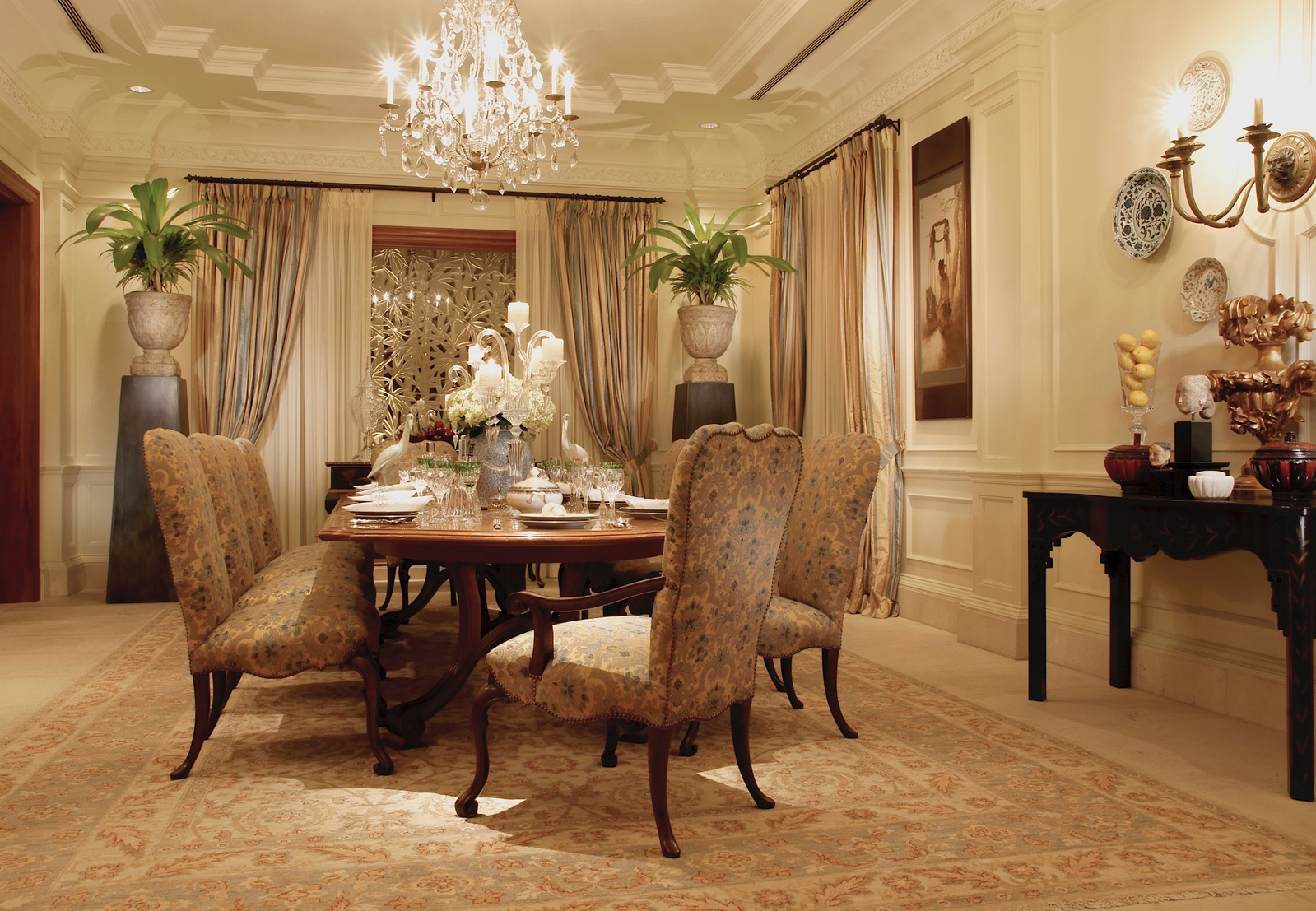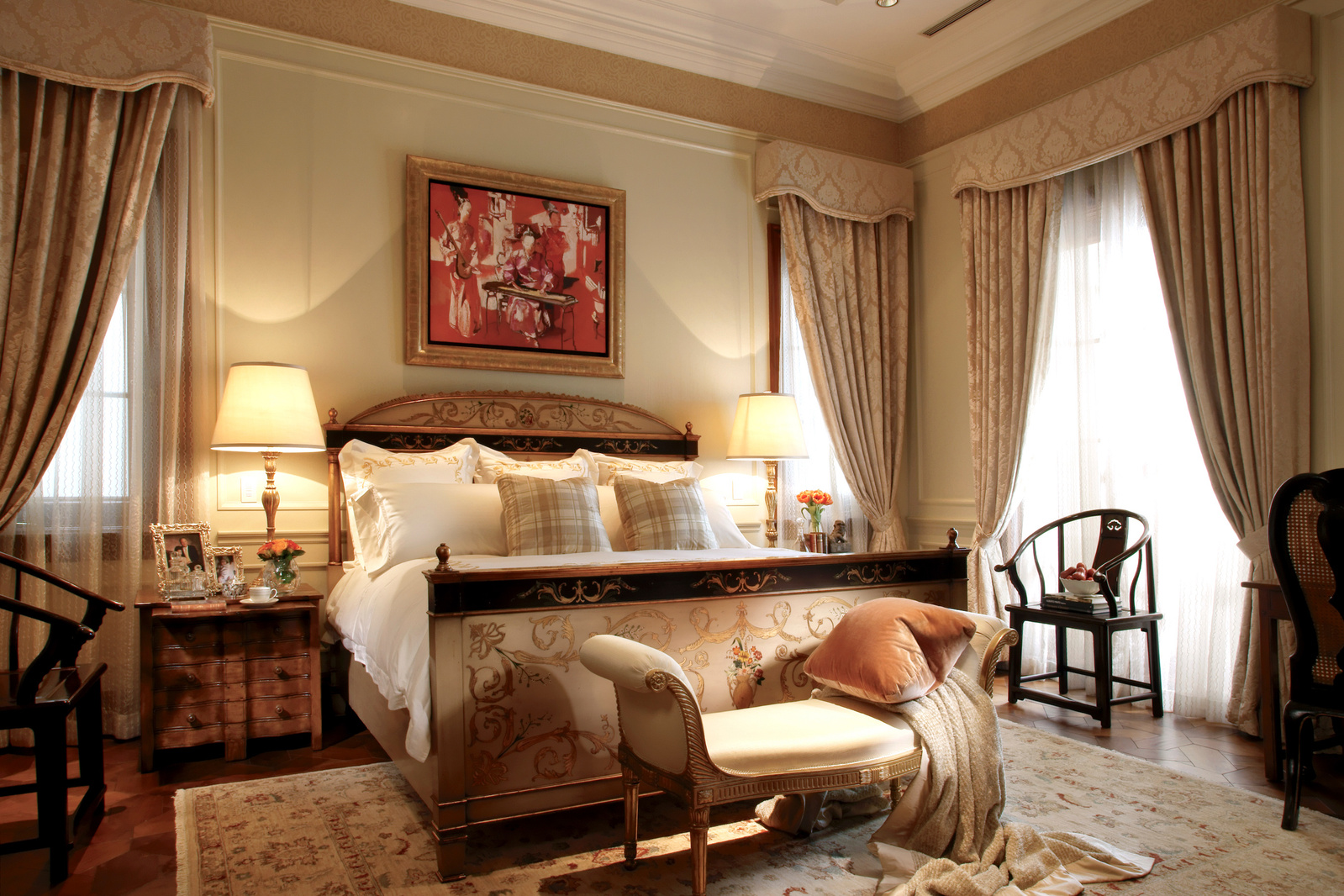 PROJECT INFORMATION.
TYPE OF PROJECT | PRIVATE RESIDENTIAL
PROJECT SIZE | 850 SQ. METERS | 9,150 SQ. FEET.
PROJECT COST | WITHHELD AT OWNERS REQUEST.
BRIEF DESCRIPTION.
THE CLIENTS BRIEF WAS THAT THEY WANTED TO HAVE AN INTERIOR THAT WAS WARM AND EMBRACING. HAVING A SENSE OF FORMALITY BUT GRACED WITH AN UNDERSTATED ELEGANCE. THE IDEA OF FORMALITY WAS NOT TO BE INTERPRETED LITERALLY SO FURNISHINGS AND FABRICS WERE ASSEMBLED BY PAIRING MODERN WITH TRADITIONALLY BASED PIECES. ASIAN ANTIQUES WERE DISPLAYED ALONG WITH WESTERN PIECES TO ACHIEVE A HARMONIOUS MIX BETWEEN THE EAST AND WEST. THE INTERIOR ARCHITECTURE AND DETAILING WAS TO BE TRADITIONALLY BASED BUT ALSO REFLECT A MORE CONTEMPORARY APPROACH. THE LAYOUT OF THE FLOOR PLANS WAS RECONFIGURED TO MAINTAIN FORMAL AXIAL RELATIONSHIPS TO REGULATE SPACES AND THEIR SUBSEQUENT RELATIONSHIP TO EACH OTHER.
THE MATERIALS AND FINISHES SELECTED WERE USED TO INFUSE THE INTERIOR WITH A WARMTH AND SOFTNESS, ALL OF WHICH WERE TO BE IN HARMONY WITH EACH OTHER TO EVOKE AN ETHEREAL QUALITY WHEN EXPOSED TO LIGHT. ATMOSPHERIC. THE CHOICE OF USING NATURAL WOOD FINISHES AND NATURAL STONE THROUGHOUT WAS ALSO AN IMPORTANT ELEMENT THAT THE CLIENT REQUESTED AS BEING AN IMPORTANT POINT IN THE DESIGN OF THE SPACES THROUGHOUT. NATURAL PALETTES OF COLOR WERE USED TO ENLARGE THE SPACES. A VENETIAN PLASTER WAS APPLIED TO THE WALLS FOR ITS DEPTH OF COLORS, REFLECTIVITY AND THE LAYERED EFFECT WHEN WASHED IN LIGHT. WOOD WAS KEPT IN NATURAL TONES WITH OPEN GRAIN TO ADD A TEXTURAL QUALITY AND ADD AN AGED FEELING TO IT. COLORS AND PATTERNS OF THE FABRICS WERE USED TO INCREASE THE VISUAL LEVEL OF INTEREST BUT ALSO ADDING ANOTHER LAYER TO THE IDEA OF BRIGHTENING UP THE SPACES.
THE INTERIOR FURNISHINGS AND FABRICS THAT WERE USED HAD A EUROPEAN INFLUENCE, WERE ECLECTIC YET LUXURIOUS, REFLECTING THE CLIENT'S WORLDWIDE TRAVEL AND INFLUENCES THEY HAVE GAINED THROUGH THEIR JOURNEYS. THIS ECLECTIC MIX OF FURNITURE AND FABRICS STILL PROVIDED A NEUTRAL BACKGROUND FOR THEIR WIDE AND EVER GROWING ART AND ANTIQUITIES COLLECTION FROM AROUND THE WORLD.
IN ADDITION, EACH ROOM HAD A DIFFERENT DESIGN SCHEME, WHICH WAS TO EVOKE A DIFFERENT EMOTION AND FEELING FROM EACH OTHER, YET ALL TO BE COHESIVE UNDER ONE ROOF. NO ONE ROOM SHOULD BE DESIGNED THE SAME AS EACH ROOM HAD A DIFFERENT USE AND PERSONALITY. THE FUNCTION OF THE ROOM ALSO HAD A DIRECT EFFECT ON HOW THE ROOM SHOULD BE DESIGNED.
THE MOST IMPORTANT FEELING THAT ONE GETS UPON ENTERING THIS HOME IS THAT YOU ARE SUDDENLY EMBRACED BY A PLACE THAT IS CALMING TO THE SENSES, THE LIGHT HAS AN ETHEREAL QUALITY TO IT, AND THAT YOU ARE SURROUNDED BY SOMETHING THAT SEEMS TIMELESS.
PROGRAM REQUIREMENTS.
MAIN ENTRY.
INFORMAL LIVING ROOM.
GUEST BEDROOM.
FORMAL DINING ROOM.
PRIVATE LIBRARY | OFFICE ROOM.
VESTIBULE BETWEEN DINING AND LIBRARY.
FORMAL LIVING ROOM.
FAMILY ROOM.
MAIN KITCHEN.
WET KITCHEN.
MAIN STAIRCASE.
MASTER BEDROOM WITH SITTING ROOM.
MASTER W.I.C.
MASTER BATH ROOM.
BEDROOM ONE. WITH EN-SUITE BATHROOM.
BEDROOM TWO.
BEDROOM THREE. WITH BATHROOM CONNECTED FOR BOTH BEDROOMS.
SECOND FLOOR FAMILY ROOM.
MEDIA ROOM. BASEMENT LEVEL.